Description
Smok Fetch Mini Kit
Fetch Mini Kit Materials
The Smok Fetch Mini Kit, brand new open pod system developed by SMOK, is upgraded inside out. Both sides of the device body is made of high-end glass material with a hardness of 7, offering a beautifully glossy and exquisite texture.
---
Batteries and Hardware
Taking a look on the inside of the Smok Fetch, the internal battery is 1200mAh, while the weight is only 105g, which captures the perfect balance of light and practical. The Fetch is supported by advanced hardware and software technology which allows you to adjust wattage from 5W to 40W easily. As for it's display, it's 0.96″ screen offers you convenient operations.
---
Smok Fetch and Nord Coils
Smoks Fetch Kit includes two sets of pods and coils, one being an RPM pod with an RPM Mesh 0.4Ohm Coil. As well as a Nord pod with a Nord Regular DC 0.6Ohm Coil, which are one-to-one correspondence. You can choose between these pods and coils according to your preference. Furthermore, the lifespan of coils are greatly extended, so that you don't have to change the coil constantly! Innovation keeps changing the vaping experience. We sell Nord Coils here!
---
Superb Workmanship
The frame of the device is made of sinz alloy and is molded with 10 CNC cuts to create a beautiful shape. PVD vacuum plating, the industry's top surface treatment technology, perfectly show mirror gloss and metal texture. Also, the whole device has no screw, giving an integrated and ingenious appearance.
Both of the front and the back of Fetch are made of high-end glass, which makes every touch exquisite and smooth.
7H hardness, so even after a long-time use it can keep original look.
Ergonomics design silhouette curve. Smooth edge gives you cozy hand feel, no rise of scratch.
It is your fondle admiringly companion as well as technological artwork.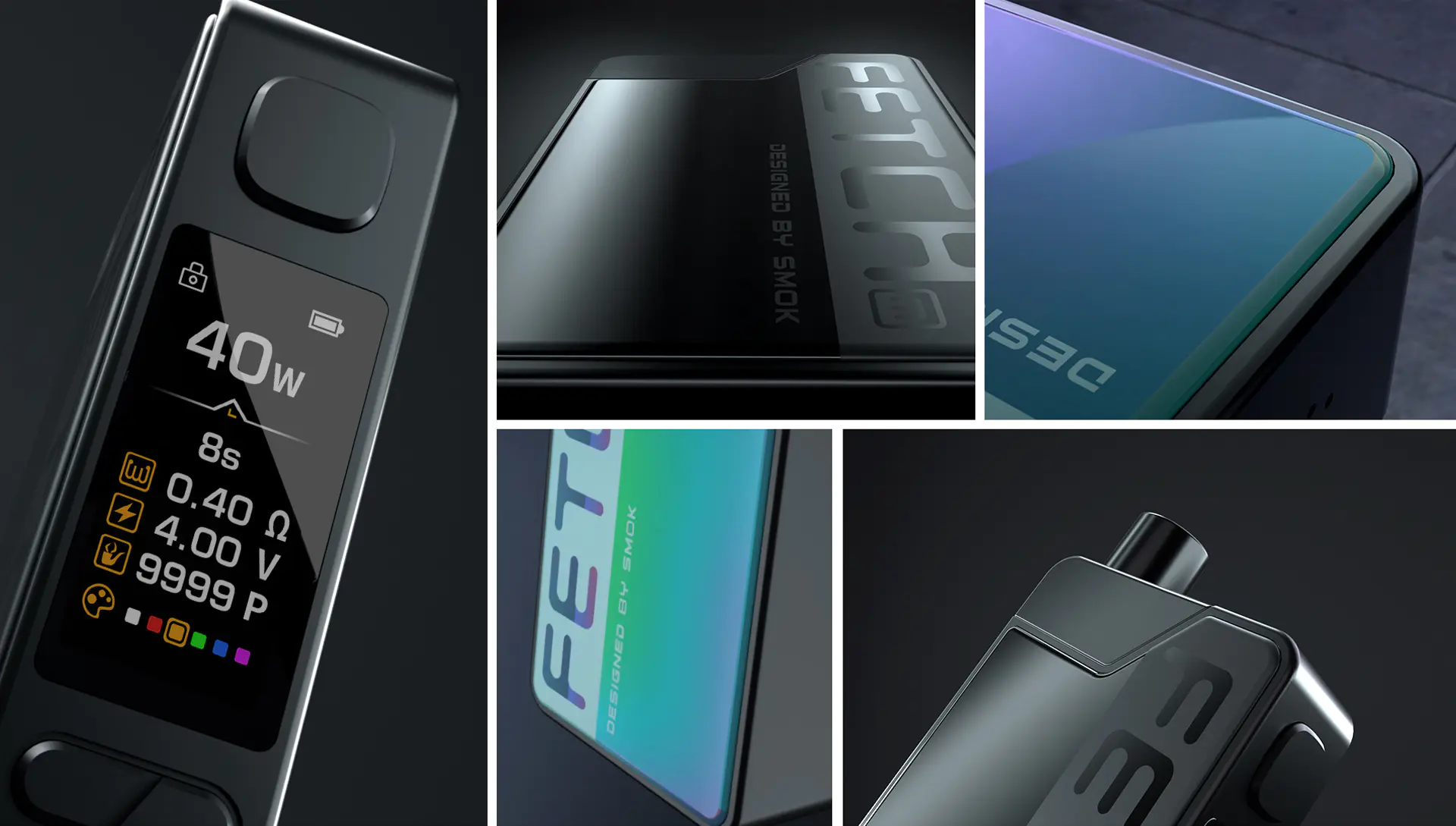 ---
Smok Fetch Manufacturer Article
As of 09/01/2020 this device is only available at selected stores and our online store. Selected stores at the moment is limited to our new Brighton Store.