Royal Mail Delays
Due to flooding around the country Royal Mail is experiencing delays in delivering some orders, and you may wish to place any time sensitive orders with APC to avoid longer wait times. We apologise for any inconvenience this may cause.
THOR JUICE
Our famous Thor Juice Range including 10ml, 50ml, PG and V-liquids.
Thor Saltz
10 of our most popular flavours... REIMAGINED! Ideal for those looking to kick the disposables! Available in 10 & 20mg nic salts! 3 for £9.99
LOKI
Premium E-Liquid flavours by Thor Juice. Available in 50ml VG.
Myth & Mix
Create your own bottle of E-liquid!
HELA
Hela E-liquid includes 4 unique and amazing flavours.
Thorbacco
Creamy vanilla butterscotch entwined with sweet tobacco leaf and a sprinkle of coconut and brown sugar.
Indisposable
The latest E-liquid, brought to you by Thor Juice. Tastes just like your favourite disposable!
Ohmster
10 flavour recreations of the popular energy drink. Unleash the Ohmster within!
Stranger Juice
4 dessert flavoured E-liquids to celebrate the release of Stranger Things Season 4
Choose your favourite E-Liquid flavour
FRUIT E-LIQUIDS
Huge ranges of fruit flavours from trusted UK E-Liquid brands
MENTHOL E-LIQUIDS
Classic menthol or ice flavours for refreshing vapour.
SWEET E-LIQUIDS
If you have a sweet tooth, look no further than this range.
TOBACCO E-LIQUIDS
The natural taste of tobacco can be found right here.
DESSERT E-LIQUIDS
We're no stranger to tasty dessert flavoured e-liquid.
UNIQUE E-LIQUIDS
If you're looking for some unique e-liquid flavours.
Quality E-Liquid, Vapes and Accessories
TOP QUALITY E-LIQUID MADE IN THE UK
As well as the UK e-liquid flavours we stock at The Vapour Room online and in store from top brands such as Vampire Vape, Doozy and Bowmans, we also manufacture many UK e-liquid ranges of our own, which have proven extremely popular. Including Thor Juice, Loki and Hela with e-liquids available in PG, VG, 10ml and 50ml, our in-house liquids are all created in our own laboratory here in the United Kingdom. We have e-liquid flavours from fruits and sweets to menthol, ice, and mint, plus tobacco, desserts and unique flavours which we bundle together to make it easier for you to find different flavours online. We also have Salt e-liquid and CBD e-liquid or spray available.
Founded in 2013, Thor Juice is an exciting, multi award winning brand of E-liquid descended from Asgard.
Whether you're a starter or an advanced user, we've got it covered. Thor Juice is at the top of the chain, manufacturing other lines containing flavour profiles born under the Thor Juice legacy, each flavour covered by a new breed of evolutionary influences.
All our juices are created under strict, sterile conditions at a location that provides a quality decontamination facility. Our team of mixologists adds the magic by creating and developing the wonderful flavours that bring Thor Juice to life.

Hailing from the depths of Asgard, Loki is a high VG e-liquid so it goes without saying that vapour production is immense.
A genuine hand-crafted gourmet range of e-liquid. Loki tirelessly scours the globe for the best flavours available with complex and multifaceted layers combining classic flavours with a few majestic twists to royally tantalise your taste buds.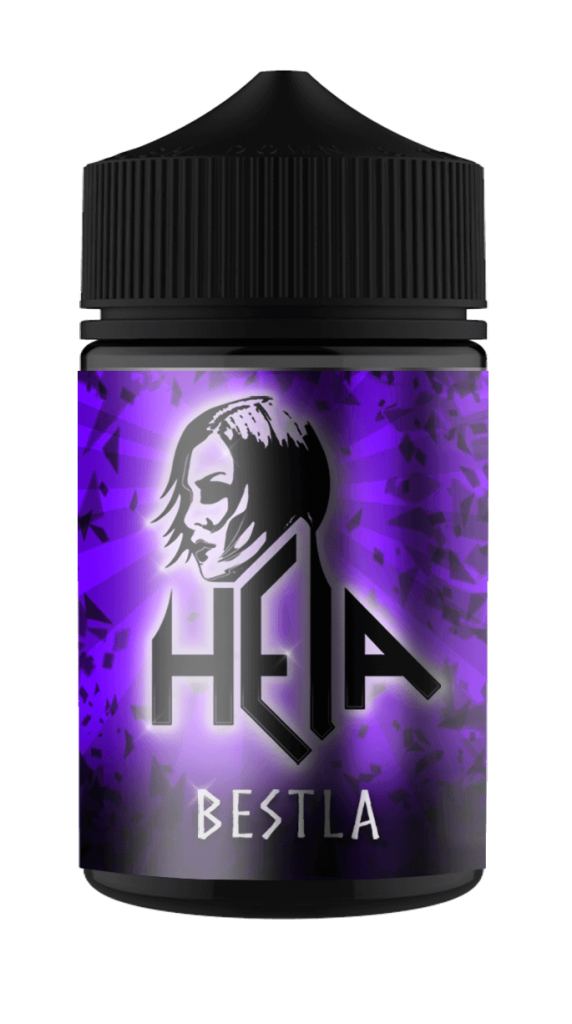 With the multi award winning Thor Juice reigning the globe for many years, Hela 'drips like a goddess' & rises from the depths. Embark on a divine journey as she offers you 'the essence of the underworld' using delicious fruit flavours. Hela has something for everyone.  
MIX YOUR OWN CUSTOM E LIQUID
Myth and Mix is the new home of 25 tried, tested and perfected flavours ready to be mixed up by you. From Aniseed, blackcurrant and caramel, to gummy bears, tobacco and watermelon, we have covered every taste preference. If there's a flavour you want to try – we've got it.
Mix up to 4 of your favourite flavours in whatever ratios you want! Click the button below to begin.
The Vapour Room is an E-Liquid manufacturer and supplier. We also sell mods, tanks, kits, accessories and more. We are based in Hailsham, East Sussex and have stores all across the United Kingdom.
If you are new to vaping then we recommend researching first. We have a bunch of great guides, tips and information available on our blog!
We have two Facebook Pages run by our Social Media team! One is for The Vapour Room and one is for Thor Juice, new products will be displayed there and so will competitions, new shops, news on vaping and general company updates. So like our pages to keep in the know!
We post a lot of fantastic images from our sponsors who love our products, brand new products arriving to our online store and our shops, vaping news and more. So follow our page to receive updates and be in the chance to win in any of our upcoming vape competitions.
We are always happy to help, drop us an email and we will get back to you as soon as possible! Please expect delays over the weekend.
New to vaping or want to try a new e-liquid? Take our quick quiz to find your perfect e-liquid!
X
Enter code HELLO10 at checkout.
We know times are tough at the moment, so enjoy 10% off your first order when you spend £20
Cannot be used in conjunction with other coupons.
Sign up to our newsletter for discounts, new products, info and more!